August 26th is Women's Equality Day established by Congress in 1971 to celebrate the progress women made for equal rights. Today, it is more important then ever to remember that the fight is not over. Gender inequality is still an issue and measured by three indexes; reproductive health, empowerment, and the labor market. Leveling the playing field between men and women will improve the overall quality of life throughout the world.
Global Impact
The United Nations has identified 17 goals towards sustainable development and #5 is Gender Equality noted as the "Foundation for a peaceful, prosperous and sustainable world". As you can see by the infographic below there is still work to be done.
US Woman-Owned Businesses
Studies by the census bureau for 2017 - 2018 indicate woman-owned businesses in the United States were on the rise. 
Pandemic Impact on Women
25 percent of mothers reported that they did not work or worked less due to the pandemic

Single mothers had less financial cushion going into the COVID-19 recession and higher unemployment rates during the recession than single fathers and women without children

In 2020, women were more likely to have credit card debt, to be denied or approved for less when they apply for credit, and if approved rates were often higher than men

Women-owned businesses especially by Black women, faced more financial and operational challenges during the pandemic and were less likely to receive financing than men-owned businesses.
Resources for Woman-Owned Businesses
Certify as a woman-owned business (WOSB) and qualify for special federal contracts. 
Join a women-focused business group. Search for a group local to your community or one with national coverage.
Ask your providers such as banks, credit cards, and utilities if they have special programs for woman-owned businesses
As a women-owned company, The Savvy Elephant is excited to support other socially responsible women who have taken their passion to live a healthy sustainable lifestyle and turned it into thriving sustainable businesses.  View our Women Owned Collection Here.
Tell us about a woman that changed your life. Go to our social media pages Facebook, Instagram, Pinterest, and share your story.
Thanks for reading,
Savvy
We may receive a small commission at no additional cost to you from the links below and in the post above, but we think these companies are worth sharing.
Inspiring Reads -

  
Fund literacy and protect the planet when you buy books from Certified B Corporation, Better World Books. To date Better World Books has donated over 31 million books, raised over $32 million to fund literacy programs and libraries and reused or recycled over 386 million books keeping them out of our landfills.

In Case You Missed It -

 
PlushBeds is committed to using certified organic and natural materials to handcraft, high quality, eco-friendly mattresses and bedding accessories. GOTS Certified, GOLS Certified, GreenGuard Gold Certified, CertiPur Certified are just a few of the third party certification standards PlushBeds adheres to. USA made in California using handcrafted techniques passed down through generations ensures that each mattress has the quality, durability and support you deserve for a superior night sleep. PlushBeds backs this up with a 25 year warranty, 100 night risk free sleep trial and free shipping. 

ECOS Paints - Environmentally friendly, water based paints for your home that is non-toxic, zero VOC and hand crafted in their South Carolina plant. Exceptional coverage up to 560 sq. ft. per gallon and a transparent ingredient list make ECOS Paints the healthy home choice.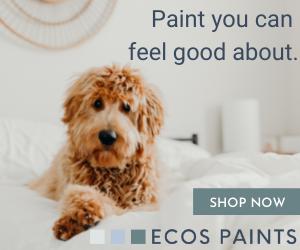 East Fork Pottery takes a stand for social equality.  Partnering with community outreach organizations to stretch outside their comfort zone; paying employees a living wage, they are now working towards increasing wages to a family living wage.  Receiving Carbon Neutral Certification and B Corporation Certification has inspired them to make even greater changes. East Fork's About Page was part of our inspiration for starting The Savvy Elephant. AND we haven't even touched on how stunning and beautiful their pottery is!  See for yourself by clicking through to the East Fork Website.  

Want More 
Leave a comment below, or drop us a line if you have a question or want us to look into a topic you think will interest The Savvy Elephant community.
The Savvy Elephant is an online marketplace bringing you the highest quality sustainable furniture and home décor. Shop responsibly with brands that support your values.