If your summer picnics are turning into tailgate parties you are not alone.  Football season is here and no matter which team you are rooting for a few simple tips will ensure you score a sustainable tailgate party.
Carpool
Share football stats on your way to the game, save on gas and parking while reducing carbon emissions. 
Pro Tip: Pick a designated driver before the game to get everyone home safely. 
Trash
Make it easy for people to separate their trash. Have bins clearly labeled for compostables such as food scraps, recyclables like beer bottles and reusables more on that in a bit.
Pro Tip: Take it with you instead of leaving your trash next to overflowing bins attracting bugs and other animals.
Reusables
Find your team colors and buy tablecloths, napkins, dishes and glasses that can be washed and reused rather than paper that goes straight to the landfill.
Pro Tip: Check out your local second hand stores for bargains and give back to your local community.  
Bulk Up
Buying in bulk will reduce the amount of packaging you throw away.
Pro Tip: Single serve packages may sound like a good idea, but they cost more for you and the planet.
The Grill
Charcoal grills contribute to air pollution with soot and carbon monoxide, use propane instead.
Pro Tip: Avoid cross contamination, use a clean plate when transferring cooked meats off the grill.
The Food
Buy from your local farmers market, shop organic meats and vegetables. Finger foods help you ditch the need for utensils. 
Pro Tip: Use an insulated cooler for perishables and place an appliance thermometer inside to ensure food stays at 40 degrees or cooler.
The Drinks
Football and beer, you can't have one without the other so find your favorite local brew. Even better if it uses organic hops like Sierra Nevada Our Estate Ale.
Pro Tip: Sierra Nevada keeps sustainability top of mind with solar panels, 99.8% solid waste diverted from landfills. CO2 captured and reused and more. 
Tell us about your favorite team. Go to our social media pages Facebook, Instagram, Pinterest, and share your story.
Thanks for reading,
Savvy
We may receive a small commission at no additional cost to you from the links below and in the post above, but we think these companies are worth sharing.
Inspiring Reads -

  
Fund literacy and protect the planet when you buy books from Certified B Corporation, Better World Books. To date Better World Books has donated over 31 million books, raised over $32 million to fund literacy programs and libraries and reused or recycled over 386 million books keeping them out of our landfills.

In Case You Missed It -

 
PlushBeds is committed to using certified organic and natural materials to handcraft, high quality, eco-friendly mattresses and bedding accessories. GOTS Certified, GOLS Certified, GreenGuard Gold Certified, CertiPur Certified are just a few of the third party certification standards PlushBeds adheres to. USA made in California using handcrafted techniques passed down through generations ensures that each mattress has the quality, durability and support you deserve for a superior night sleep. PlushBeds backs this up with a 25 year warranty, 100 night risk free sleep trial and free shipping. 

ECOS Paints - Environmentally friendly, water based paints for your home that is non-toxic, zero VOC and hand crafted in their South Carolina plant. Exceptional coverage up to 560 sq. ft. per gallon and a transparent ingredient list make ECOS Paints the healthy home choice.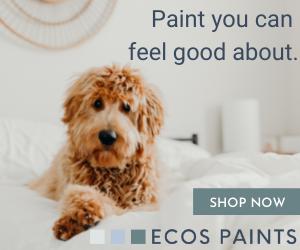 East Fork Pottery takes a stand for social equality.  Partnering with community outreach organizations to stretch outside their comfort zone; paying employees a living wage, they are now working towards increasing wages to a family living wage.  Receiving Carbon Neutral Certification and B Corporation Certification has inspired them to make even greater changes. East Fork's About Page was part of our inspiration for starting The Savvy Elephant. AND we haven't even touched on how stunning and beautiful their pottery is!  See for yourself by clicking through to the East Fork Website.  

Want More 
Leave a comment below, or drop us a line if you have a question or want us to look into a topic you think will interest The Savvy Elephant community.
The Savvy Elephant is an online marketplace bringing you the highest quality sustainable furniture and home décor. Shop responsibly with brands that support your values.
Tell us about a protest you participated in. Go to our social media pages Facebook, Instagram, Pinterest, and share your story.